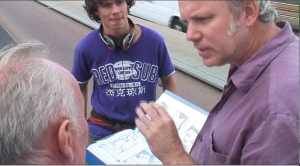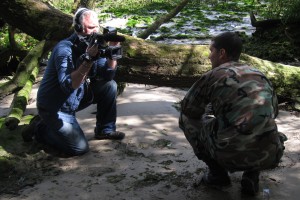 Ronald Vierbergen is a Director and Designer with 25 years of experience in creating TV channel identities, TV ads, corporate films, info graphics, music videos, animations and TV series.
Ronald started as a Motion Graphic Designer in Hilversum and made station idents and programme leaders for television (NOS Journaal, Studio Sport, KRO, RTL, RTV Rijnmond). In the 90's he worked as a Director and Producer for TV ads, Corporate Films and TV series. Ronald is now Creative Director at Studio Ronald Vierbergen and parttime teacher at both the Audio Visual Department and the Animation Department at the Willem de Kooning Academy Rotterdam. (www.wdka.nl)
WIKI BEELD EN GELUID: http://beeldengeluidwiki.nl/index.php/Ronald_Vierbergen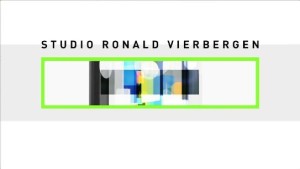 STUDIO RONALD VIERBERGEN is a TV, Film and Motion Graphics Production Company based in Rotterdam, The Netherlands. Ronald works with a network of both young and experienced creatives and producers. Clients include architects, museums, broadcast companies, education developers, the Dutch National Government, National Police, music industry and the corporate sector.
STUDIO RONALD VIERBERGEN worked for: NOS, NPS, TELEAC, TROS, VARA, VPRO, Veronica, ZDF, Channel 4, RTL 4, RTL5, RTV Rijnmond, RTV West, TV Zeeland, L1, Dutch
National Government, National Police, Rechtbank Rotterdam, Openlucht Museum Arnhem, Museum Twentse Welle, Unilever, VARA, Volker Wessels, Mediq, Port of
Rotterdam, Gasunie, Pirelli, Delft University of Technology, Vopak, CED, Bureau Peter Schuiten, Stadion Feijenoord, Maritiem Museum Rotterdam, YinYang
Music Festival China, RPS, Ozora Music Festival Hungary, Nidera, Lefert & Co, Buro Rietveld. Rode Kruis, Studio Lemon, Deloitte, Stephen Emmer, Warchild, Gemeente Rotterdam